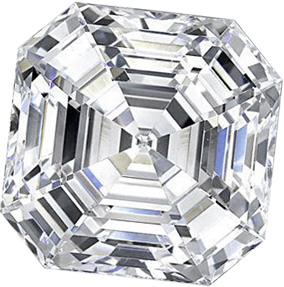 History of IDJ Corporation
1964
- David Navon, age 8, immigrates with his family to Chicago from Tel-Aviv, Israel. His father Benny, a diamond cutter by trade, opens up a Midwest sales office for a large Israeli diamond manufacturer.
1976
- With BS degrees in Business Economics & Finance from Southern Illinois University, Navon joins his father's diamond business, National Gems, which has since relocated to Los Angeles. David travels the West extensively for the company and gains vast experience during the roller-coaster days of the late 70's diamond investment boom.
1980
- Mike Davidov, a family member and iconic veteran in the diamond industry takes on David and, together as partners, re-open a Midwest diamond office. As the market suffers a disastrous decline, Navon and his company thrive on their ability to quickly adapt to the changes taking place in the overseas markets and sell very competitively here at home.
1983
- IDJ is co-founded by Iris Navon, David's wife, as a finished jewelry company to the trade. Iris brings with her a wealth of jewelry experience derived from her family's retail businesses in Las Vegas, and manufacturing businesses in New York. IDJ complements the diamond business Mr. Navon currently owns.
1986
- David Navon sells his interest in the Mike Davidov Company and moves to IDJ full time. "At that time, we decided to concentrate on what we knew best", and diamonds emerged as the primary business of the company. James Liacone joins IDJ and steadily learns all aspects of running a successful diamond house. Barb Salberg, David's sister joins as well.
1990
- David's father, Benny Hahamy rejoins his son and side-by-side take the company into the next millennium.
1995
- Todd Epstein joins the firm after traveling extensively in the Midwest with a jewelry line. Leslie Vore, and later Clorresa Carlson also join the IDJ family. The young, hungry and energy driven style of the company matches their endless stamina.
2006
- After serving the Southeast US for nearly 15 years, Ron Hahamy, David's youngest sibling, merges his existing diamond firm with IDJ adding even more diversity of clientele as well as a fresh perspective on diamond marketing and sales.
2008
- With the devastating economic downturn, the term "change or die" became highly relevant. In this environment, lackluster sales and fierce competition coupled with slim margins posed a challenge not seen for over 20 years. But with this challenge came an opportunity to operate smarter and much more efficiently.
2011
- American Diamond Group (ADG) is created and spun off of IDJ to concentrate on more of a commercial goods mix to better serve the needs of our regional independents. Todd Epstein whose hard work and expertise in this segment is quintessential to its success, accepts a partnership position. Jeff Rubel, at IDJ for three years, is moved to ADG as well.
2014
- May 31, (Memorial Day) will always have significant meaning for us as our beloved James Liacone passed away suddenly and unexpectedly. Jimmy's loss weighs very heavily on our close knit companies and we are constantly reminded of his legacy. The huge turnout and outpouring of support from the trade and his friends was heartwarming and laid testament to how cherished and beloved Jimmy was.
2015 to Present
- With a computer engineering degree from Boston University and a Graduate Gemologist degree from the GIA in Carlsbad CA. , Joshua Navon joins the company. With both the veterans and young new team members, the effort and high level of energy needed to sustain a successful diamond company carries on at IDJ. The fortitude, intensity and spirit that built this company continues today as we tackle the new challenges and opportunities our ever changing industry presents. WE CONSTANTLY STRIVE TO FOSTER THE SAME CLOSE FAMILY ENVIRONMENT THAT DEFINES IDJ WITH EACH AND EVERY ONE OF OUR VALUED CLIENTS.